Taken en verantwoordelijkheden
IDT is the leading manufacturer of custom oligonucleotides and proprietary technologies for genomics applications. Our work is complex and cutting-edge, and our team members are curious, creative thinkers who understand that good data drives smart decisions. At IDT, we realize that although science may be uniform, people are unique. We promote a culture where engaged people are motivated and have opportunities to achieve their full potential, as part of one global team.
IDT is proud to work alongside a community of nine fellow Danaher Life Sciences companies. Together, we're pioneering the future of science and medicine, developing products that enable researchers in the fight to save lives.
Purpose statement
The Manager Account Administration is responsible for coaching and providing leadership to Strategic Account Liaisons and transactional support for Strategic customers. In this role, communication with key stakeholders and the ability to drive a cross-functional team towards achievement of project outcomes is essential for success.
Essential Functions
Supervise and direct a team of Account Liaisons including hiring, training, evaluations and discipline.
Evaluate and implement new or improved order management processes and workflows for assigned accounts; work with global Service management to coordinate across sites and business units as needed.
Implement plans for assignment of accounts and backup coverage
Analyze CRM case data to identify common inquiries and complaints; use this information to develop new business processes, customer messaging strategies, and/or employee resources to enable timely and effective resolution.
Works with Customer Success and Sales leadership to prioritize onboarding of new accounts
Review and approve email correspondence, quotes, and proposed complaint resolutions as necessary.
Handle escalated problems, complaints, and personnel issues.
Assist in defining job expectations, performance standards, and policies for the department; uses effective method(s) to monitor and review compliance.
Provide guidance and specific feedback to assist with employee projects, problem solving and professional development.
Delegates responsibilities or authority to employees; uses effective method(s) to monitor and review progress.
Demonstrates behavior consistent with the Integrated DNA Technologies Core Values.
Geboden wordt
What do we offer
An upbeat, open minded, international and dynamic environment is where we wish to welcome you. A close follow up and extensive training is how we wish to guide you. As a growing international company, we reward our associates with an attractive compensation and benefits package of which the details are outlined below.
Competitive salary
Contract of indefinite duration
Group insurance (including pension plan, guaranteed income …)
Bonus system
Annual leave Geography conform
Interested? Well, there is more! To realize IDT's potential, we invest in your potential. Opportunities will cross your path, enabling you to develop your career the way you want it. All this within a cheerful and highly modern setting.
Profiel kandidaat
Job Qualifications
Bachelor's degree in Biology, Chemistry or related science field required
Minimum of three years of experience in Order Management, Customer Service or combination of the two required
Previous experience in customer service or a related field preferred.
Previous experience in IDT Order Management role or relevant experience in life science industry preferred.
Excellent computer skills that include Microsoft Office applications and proficiency in typing required.
Ability to engage and develop employees through coaching, feedback and use of management tools.
Ability to effectively communicate, both orally and in writing, to customers and colleagues.
Ability to delegate authority or responsibility, not just routine tasks.
Skill to identify activities to achieve short- and long-term goals in support of IDT's growth and customer experience objectives
Knowledge of effective management principles and practices.
Ability to take into account the impact of decisions and change initiatives on global operations.
Ability to deliver information in a variety of settings, including one-on-one, small groups and presentations.
Meer informatie
When you join us, you'll also be joining Danaher's global organization, where 80,000 people wake up every day determined to help our customers win. As an associate, you'll try new things, work hard, and advance your skills with guidance from dedicated leaders, all with the support of powerful Danaher Business System tools and the stability of a tested organization.

At Danaher, we value diversity and the existence of similarities and differences, both visible and not, found in our workforce, workplace and throughout the markets we serve. Our associates, customers and shareholders contribute unique and different perspectives as a result of these diverse attributes.

If you've ever wondered what's within you, there's no better time to find out.


Solliciteren kost slechts enkele minuten.
Hier ga je werken: Integrated DNA Technologies
---
A champion of life sciences research for more than 30 years, IDT develops and manufactures nucleic acid products that support the industry. Areas of focus include academic and commercial research, agriculture, medical diagnostics, pharmaceutical development, and synthetic biology. We take pride in having the highest standards of quality, technical expertise, and personalized customer service. The versatility of our portfolio provides critical too...
Ik wil meer weten over Integrated DNA Technologies
"my IDT experience has enabled me to have personal growth within defining a pathway for me in leadership"

Joslyn
manager of gene processing
Job alert maken
Maak een job alert voor 'manager'
en ontvang dagelijks vergelijkbare vacacatures per mail
Anderen bekeken ook
Sliedrecht (23 km)

MBO, HBO
32 - 40 uur
11 dagen geleden
Almere Lelystad Emmeloord Zwolle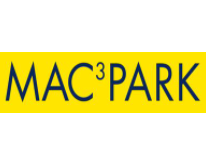 LBO, MBO, HBO, Universitair
0 - 40 uur
13 dagen geleden
LBO, MBO, HBO, Universitair
32 - 40 uur
19 dagen geleden
Midden-Nederland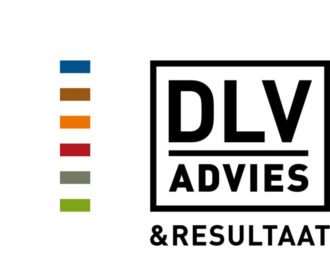 HBO, Universitair
32 - 40 uur
22 dagen geleden
LBO, MBO, HBO, Universitair
0 - 40 uur
32 dagen geleden